Conversational UI for Self-Diagnosis
INTERACTION DESIGN, UI DESIGN
2019
Genetron Health is a leader in early liver cancer screening in China that delivers both clinical applications and consumer products. In this project our aim was to
design an end-to-end user-centered liver cancer early detection experience that will encourage people to get tested as early as possible, and differentiate our client Genetron in China.
​
The project is still under NDA, if you want to view the full design process please send me a request.
Here is one part of it that has been published. I was responsible for designing the interface for a conversational liver risk survey that allows people to know more about their liver health and liver cancer risk. Based on the user's risk profile and lifestyle behaviors, it aims to trigger them to take actions, as most of the liver cancer doesn't show obvious symptoms until late stage.
Key Design Features
Conversational UI design featuring a digital concierge to make the experience more smooth and alleviate the sense of fear

Shareable and playful visual results to encourage people to share the survey and their results with their friends and family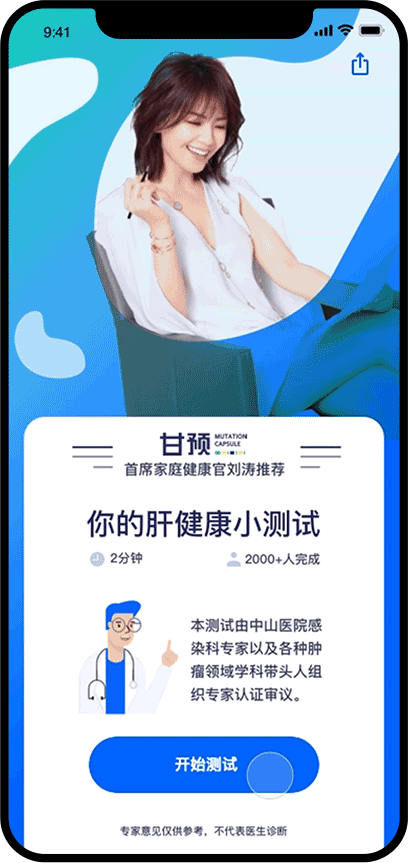 Provide actionable steps in result
Encourage sharing while maintaining privacy
I also made the design system for the main app of their liver cancer early screening consumer product.